This is an update to my desktop setup, especially now that I am working from home.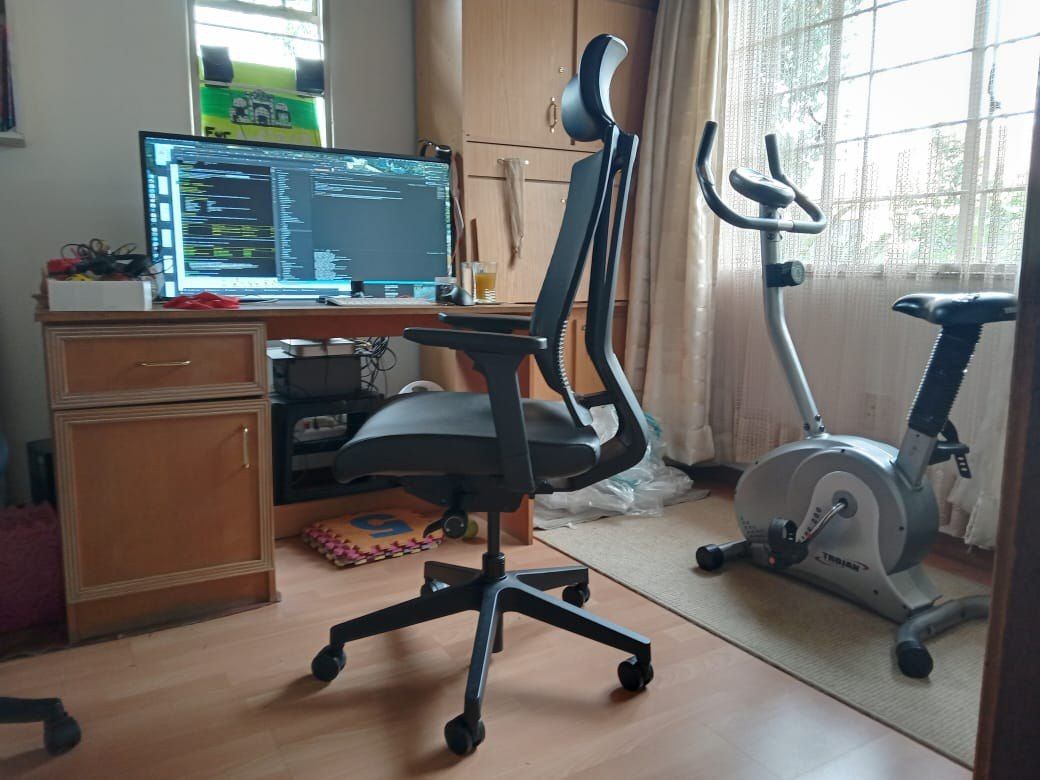 The biggest learning for me was to be comfortable, as I've suffered from lower back and shoulder pain for the last few years. But now with WFH, and the low level of mobility caused by not walking to meetings, etc, has made it worse.  So I've made a few changes, based on these guidelines. I had an ergonomist come out to assess me, and he made a few suggestions which has really helped.
I work exclusively on the desktop computer (Mac Mini), and not on the laptop at all.  The mouse and keyboard are wireless, so I can bring it forward, and let my arms rest on the chair arms, while my wrists are on the desk, close to my stomach. I had something under my feet to raise my knees, which has reduced lower back pain. And most importantly, I stretch and exercise often, to prevent my back from locking up. Push-ups, sit-ups, and planks are my daily routing, as well as 10 minutes on the stationery bike.
Another thing that made it really comfortable to work is not wearing headphones. While they do give the best hearing and speaking experience, they hurt your ears if you wearing it for hours on end. Even though I have a very comfortable Jabra Evolve, with leader padding over the ear covering, it meant you get stuffy, and are stuck/tethered to your desk. With a good external mic, and speakers, I can move around the room, even while on meetings.